Bragg Peak Systems: Particle Therapy for the World

Bragg Peak Systems' mission is to provide Particle Therapy Systems to the world. We will build a fully FDA 510k approved Particle Therapy System capable of Carbon Ions, and Protons.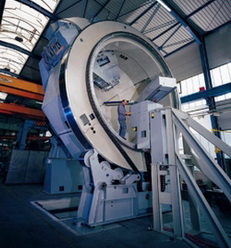 PROVEN TECHNOLOGY - PROVEN PARTNERS: The medical application using Particles, (such as Protons and Carbon Ions) to treat cancer have continued to advance in the past 20 years. However, the technology to accelerate protons and ions has been around for over 50 years.
At Bragg Peak, our design philosophy is to stick with proven robust, and reliable technology to build our systems. We will use what we judge to be the best partners in the world for the various major components. We will not re-invent the proven components such as the accelerators and high powered magnets. We will integrate these with proven modern operating and control systems that already have a track record running on systems that have been developed in Germany and Japan. With this strategy, we will have a reliable delivery schedule, and sidestep the kind of delays and cost overruns some manufacturers are experiencing from chasing "bleeding edge" technology. MEET OUR PARTNERS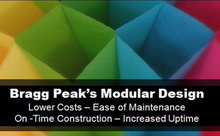 BRAGG PEAK SNAP
An industry first, upgradeable, expandable modularly designed system: Introducing Bragg Peak Snap, a new innovation that incorporates BPS modular design standards from the ground up. An industry first concept where the end-user benefits by having more options today, with the assurance and confidence of being able to upgrade to the newest technologies that are coming to market. We believe that at this junction in time, that it would be very risky to put big investment into a Proton system that has no possibility to EASILY UPGRADE to the capability to administer Carbon Ions in the future. This could be an extremely critical and strategic mistake for a Cancer Center in the next 10 years. With Bragg Peak's Akuritron Pro system, you can start with a small 2 -3 room Proton center. Expand it to 5 rooms in the future. Then Upgrade it to Carbon Ion capability even later. Bragg Peak can grow with your needs, and not leave you stuck with old technology. With Bragg Peak, it's a Snap!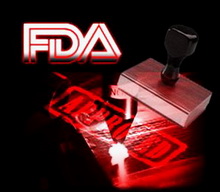 FDA - CE APPROVED SYSTEM: If your Cancer Center is in the USA, and you want a carbon ion system, it must be FDA approved. Unfortunately, there is no FDA approved carbon ion system at this point in time.
With the USA falling behind in this field, Bragg Peak is stepping up to the challenge to bring a world-class product to the market. We will contractually commit to deliver an FDA 510k approved Carbon Ion and/or Proton Treatment system. The recognition and assurance of having an FDA approved system will reap benefits from the confidence of the Medical staff, the peace of mind of the patients, and the goodwill of regulatory authorities. FDA approval also goes much deeper than recognition. With back-up systems, and black box recorders your Cancer Center will enjoy more uptime with a system that has been designed from the ground up for the rigors of everyday clinical service. Black Box Recording systems will provide useful tools of proof and defense in legal cases. Our treatment planning system from Elekta brings administration and tracking of patient care with your center to new levels of streamlined efficiency.
BRAGG PEAK SYSTEMS - A great foundation for your cancer center.
Quotes:

Paul J. Mulqueen, Ph.D.
CEO Bragg Peak Systems


... on FDA Approval
With over 25 years of experience building complex FDA approved medical systems, I view FDA approval as the gold standard of quality, design, and best manufacturing practices. At Bragg Peak, we build from the ground up with these standards as our benchmark from the design phase to our final product. At the end of the day, FDA approval gives the physicians and medical staff a higher sense of confidence, and gives the patients a higher level of trust.

Historically, the USA has had the highest number of Proton Therapy systems in the world. However, the USA is falling behind with the latest advances in Carbon Ion Therapy as Japan, Germany, Italy, and even China forge ahead with major new facilities. The bottleneck for the US market has been the lack of availability of an FDA approved Carbon Ion System. Bragg Peak is stepping up to the challenge to bring an FDA approved system to the market..

CARBON ION SYSTEM FOR THE PRICE OF A PROTON SYSTEM. With the average price of recent Carbon Ion systems being in the 250 million euro range, many centers are not even considering the possibility of having a Carbon Ion system due to budgetary restraints, despite the amazing advances, and clinical proof of the superior results that can be achieved by Carbon Ion treatment. By following the design standards described above, Bragg Peak Systems will do what the "BIG" companies in the industry are not able to do in the price arena. For the price range that cancer centers have recently spent on Proton Treatment Systems, Bragg Peak will offer a Carbon Ion system that has dual capability to administer Carbon Ions and Protons as well. We are convinced that Carbon Ion treatment will change the landscape of the indusrty, by far surpassing the benchmarks set by Proton Therapy thus far. Bragg Peak offers the most compelling reasons to choose our system. Value, longevity of technology, price competitiveness, maintainability, and lower long term operating costs. Bragg Peak covers all these bases.