BPS Akuritron Omni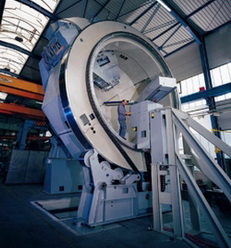 Akuritron Omni is our full featured Carbon Ion System with 430 MeV/u of Synchrotron Accelerator Power. Modular design criteria allows for 3, 4, and 5 room configurations. The Omni Electron Cooler delivers a finely tuned ion beam that will set top-tier benchmarks for the industry, while consuming only 1/3 the electricity compared to current systems! The savings in the power bill will add up to the 10's of millions of USD over the life of the facility! Maximum clinical flexibility is achieved by providing the option to administer both protons and carbon ions.
Bragg Peak integrates Elekta's leading total treatment planning package. A patient's entire treatment, record, and billing is tracked from the moment they register at the hospital to the time they are diSchär ged, and throughout their follow-up.
The Akuritron Omni draws from proven technology from proven partners. Our accelerator system is based on reliable technology provided by BINP, a company with 45 years of synchrotron experience.
Six dimensional patient positioning system and optional gantry comes from Schär Entineering with 32 years experience in this field, and installations in current cancer centers.
Bragg Peak Systems are not dependent upon elusive breakthroughs in new technology or unproven new inventions. Bragg Peak can deliver a full Carbon Ion system in 4 years, and contractually commit to FDA 510k approval.
BPS Akuritron Pro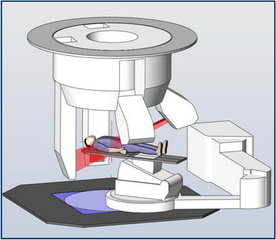 The Akuritron Pro is our Upgradable Proton System delivering 250 MeV of Synchrotron Accelerator Power. Upgradability is the key word with this system. With the advances being made in Carbon Ion Therapy, a cancer center is threatened to be "left behind" with the trending shift towards Carbon Ion Systems. Bragg Peak Systems upgradable design will allow a Cancer Center to start with Protons now, without being locked into a Proton Only system in the future. With our modular design, and proper planning, an additional accelerator ring can be added to boost the accelerator power to upgrade to the capability to administer carbon ions. This ensures that your cancer center will stay competitive, and current with advancements in this field of medicine.
With a delivery time of only two years, the upgradable Akuritron Pro is the true logical choice for a center looking for a Proton system.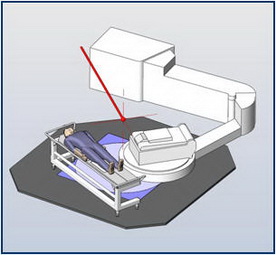 BPS Solo, Duet, Trio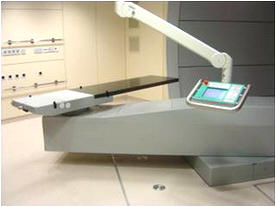 The Bragg Peak Solo is our basic modularized Proton System, but powered with the same 250MeV accelerator as our BPS Akuritron Pro. Spartan by design, but still built with BPS' clinically robust philosopy. There are many hospitals with limited budgets that need a system that will treat the bulk of cancer tumors within economic mandates. The Solo, with it's modular design can be configured as a one, two or three treatment room configuration, with future upgrades possible.
This system is delivered with CE approval, and can be configured in a Solo, Duet, or Trio configuration.
Compare Bragg Peak Different System Features
Which system bests suits the need of your center? Click here for a comparison chart of our systems.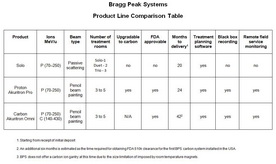 Management System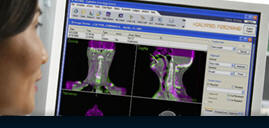 Bragg Peak Systems offers the worlds most advanced Particle Therapy planning and management system. MOSAIQ®, Elekta's leading Oncology Information System coupled with XiO®, their radiation treatment planning system. This gives the hospital a total patient treatment planning and patient managing package that manages patient care from registration through release and follow up. It integrates records of all facets of treatment and billing. Already in clinical use around the world with Particle Therapy systems in the USA, Japan, Germany, Switzerland, Italy, and Czech Republic, Elekta products fit the Bragg Peak Systems mandate that demands proven technology from proven suppliers.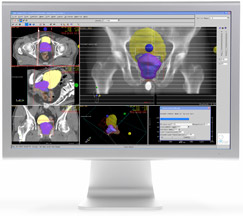 Accelerator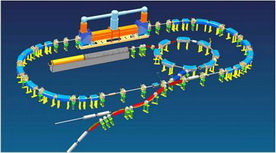 The Accelerator is at the heart of a Particle Therapy system. Bragg Peak Systems' design has our linac feeding into the first stage synchrotron accelerator. running at 250 MeV for the firing of protons. This is the accelerator engine for our Akuritron Pro, and our BPS Solo series, There are many advantages in this application to use a synchrotron over a cyclotron.
In our Akuritron Omni Carbon Ion system, the Stage 1 accelerator feeds into our second stage accelerator which bumps up the energy by over 10x's to 430MeV/u; the power necessary to fire carbon ions. Sycnhrotrons have a great heritage and capability to handle particles at power levels 10,000 times more powerful than the energy levels appropriate for medical therapy. Easy, and stable is the name of the game when using synchrotrons to accelerate carbon ions.
Our Bragg Peak Akurbeam electron cooler enhances beam quality for ultra precision, and makes real-time beam power adjustment possible while using 60% less electricity compared to current systems. The clinical application of tunable beam power translates to enhanced physician control, increased patient throughput, and increased flexibility during treatment planning. BPS Akurbeam - A Bragg Peak exclusive.

Patient Positioning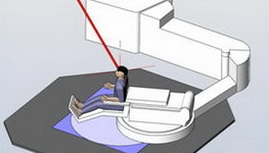 BPS Akurisition: Our state of the art 6D Patient Positioning system optimizes treatment accuracy. Practical engineering and simple design offers flexibility, functionality, maximum accuracy, with minimal maintenance.
We believe that the flexibility of our 6D Patient Handling System will dramatically reduce the need for a gantry in the majority of cases.
BPS Gantry
The BPS Gantry is modularly designed, and can easily be integrated in the future. Teamed with the BPS Electron Cooled Akurbeam a doctor is equipped with the most controllable, real-time adjustable and cleanest treatment beam on the market.