Meet our Partners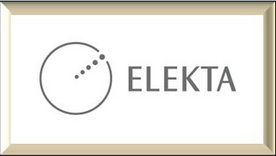 With 50 years experience in Oncology, Elekta is a most respected name in the industry.
Elekta particle therapy solutions offer comprehensive workflow and treatment planning systems. A growing particle therapy practice requires as much attention to the components forming the integrated whole as it does in selecting an appropriate treatment machine. The treatment planning system and its components; patient positioning, immobilization devices, and information management technology work together to create the best possible workflow operating securely in a multi-vendor, multi-modality environment. Elekta, a leader in particle therapy from the modality's beginning, helps the customer put it all together. From XiO® planning and MOSAIQ® information management to patient-friendly support equipment and expert consultative services, Elekta works together with Bragg Peak Systems, and the cancer center to build a world-class particle therapy service.
Already in clinical use with Particle Therapy systems in the USA, Japan, Germany, Switzerland, Italy, and Czech Republic, Elekta products fit the Bragg Peak Systems mandate that demands proven technology from proven suppliers.
Elekta has 2,500 employees worldwide, and generates about 800 million USD of annual revenue. We are proud to have Elekta as co-partners to produce an FDA Certified Particle Therapy System.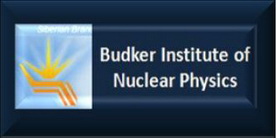 Budker Institute of Nuclear Physics has been building accelerators since 1965. Their customer list from the past 45 years, reads like a "who's who" in this field with prestigious names like Berkeley, MIT, and both the Texas and CERN Hadron Super-collider projects. Their reputation for on-time delivery and good collaboration on mega-projects made BINP an ideal partner for Bragg Peak Systems.
BINP is a leader in the field of Electron Coolers, and provides leading, proven designs in the field of particle accelerators.
With 3,000 employees and a most successful track record, Budker Institute of Nuclear Physics is a valued partner to bring world class BPS carbon ion and proton systems to the market.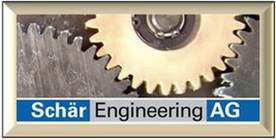 Since 1979, Schar Engineering has been active in oncology and at the forefront of the growth in Particle Therapy. Their equipment is used in existing proton and carbon ion facilities. With a proven track record designing and manufacturing gantries and patient positioning systems, Schar has a solid reputation for industry leading designs, stellar functionality, and reliability.
Schar Engineering's equipment can be found in prestigious facilities such as Paul Scherrer Institute, Rinecker Proton Therapy Center, and the Pavia Heavy Ion Center to name a few.